Paw Patrol jigsaw puzzles make excellent gifts for the littlest puzzlers who are fans of the super popular Nickelodeon animated cartoon show, Paw Patrol.
Children aged 4 and older will love putting together these adorable jigsaw puzzles for kids. The brightly colored puzzles feature their favorite Paw Patrol characters in cute poses or scenes.
The kids won't mind that while they assemble these puzzles, they're also learning to concentrate and they're improving their motor skills. Puzzles are good for more than just playing, you know!
Who knows, you may not be able to resist joining in with your child to put together the puzzle and enjoy the completed puzzle.
When the kids are done assembling their treasured puzzle, it can be stored in the box, bag or tin for continued fun assembling it again another time.
I hope you enjoy the wonderful selection of Paw Patrol jigsaw puzzles I've rounded up for your convenience as much as I enjoyed picking them all out for you!
Featured Image: Paw Patrol 24 Piece Jigsaw Puzzle in Travel Tin
Paw Patrol Jigsaw Puzzles For Children
When I'm looking for unique jigsaw puzzles I try to look everywhere I can think of. Sometimes I forget, but not this time – Calendars.com has jigsaw puzzles too! These are the sweet little Paw Patrol jigsaw puzzles I found there. Aren't these cute?
Paw Patrol 30 Piece Foam Puzzle

Paw Patrol 40 Piece Giant Wood Puzzle

Paw Patrol Carry & Go 24 Pc Puzzle 3-Pack

Great Selection Of Paw Patrol Jigsaw Puzzles on Amazon
The selection of Paw Patrol jigsaw puzzles at Amazon just can't be beat. They have the biggest collections of puzzles for the widest age ranges. Doesn't hurt to compare prices among the different sites either, so I included some that may be duplicated elsewhere on this page. At Amazon's prices though, you can pick up several Paw Patrol jigsaw puzzles and save them for snow days, rainy days or to cheer up a little one that doesn't feel well.
Paw Patrol Jigsaw Puzzle 3-Pack
Paw Patrol 5 Wood Jigsaw Puzzles
Paw Patrol Jigsaw Puzzle in Tin
Paw Patrol 7 Wood Jigsaw Puzzles
PAW Patrol 24 Piece Puzzle in a Tin
Paw Patrol Puzzle Wood 9 Pcs
Paw Patrol Jigsaw Puzzle – 24 Pc
Paw Patrol 35 Piece Jigsaw Puzzle
Paw Patrol 3 Puzzle Set; Carry & Go Backpack
Paw Patrol Shaped Jigsaw Puzzles
Paw Patrol Storybook Puzzle Set
Don't Miss These Paw Patrol Puzzles At Walmart
Teach your kids the love of jigsaw puzzles with the puzzles they'll love – Paw Patrol! The little ones will have a "pawesome" good time putting together the puzzle time and time again.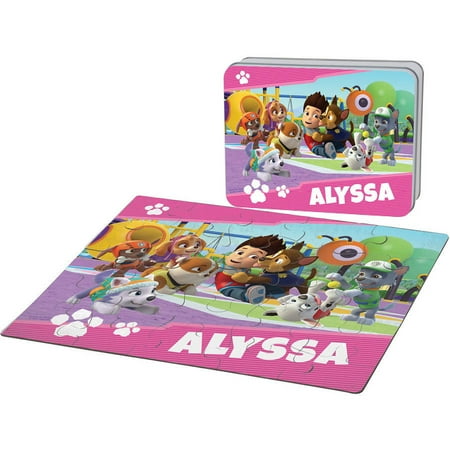 Personalized Paw Patrol Pawesome Pups Puzzle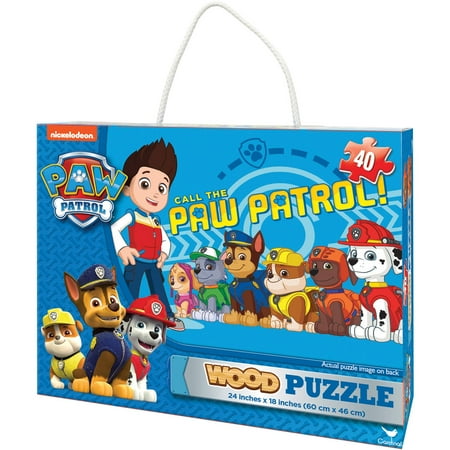 Paw Patrol Wood Giant Puzzle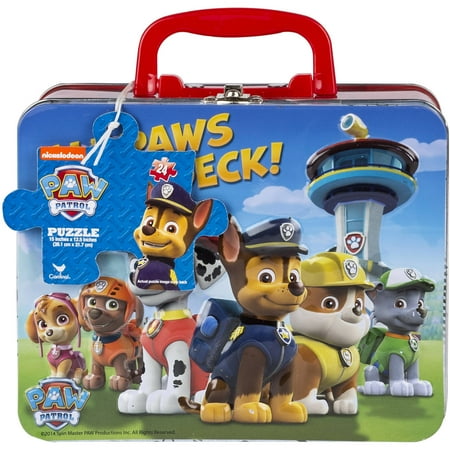 Paw Patrol 24-Piece Jigsaw Puzzle, in Lunch Box with Handle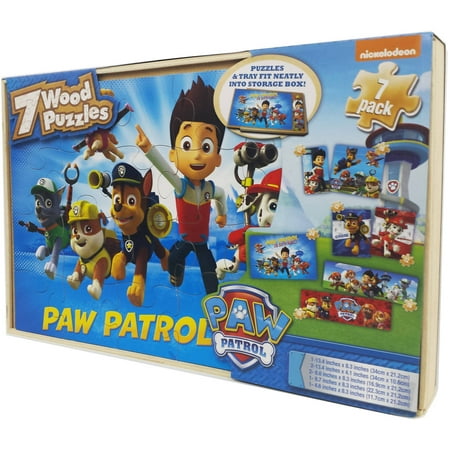 Nickelodeon Paw Patrol 7 Wood Jigsaw Puzzles in Wood Storage Box

Paw Patrol Chunky Inlay Wood Puzzle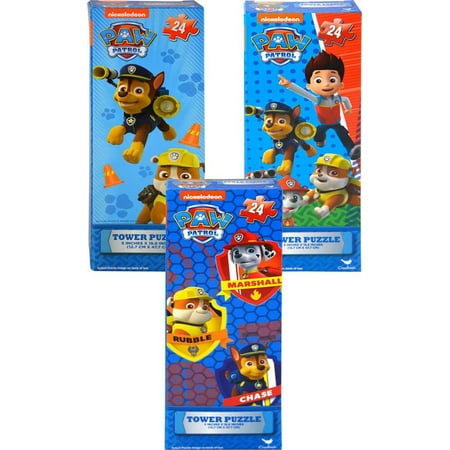 Tower Puzzles Paw Patrol 24pc Tower Puzzles 3 Items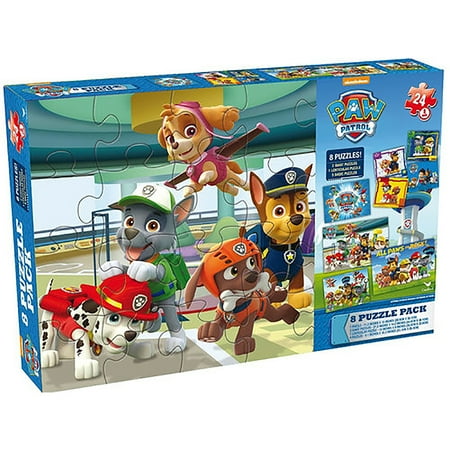 Paw Patrol Puzzles in Cardboard Box (8-Pack)

Paw Patrol Jigsaw Puzzles For Sale On eBay
eBay always has great deals on popular items like these Paw Patrol jigsaw puzzles. Check these out and see if there are any missing from your child's collection.