New York City jigsaw puzzles are dazzling, not to mention challenging, gifts for the New York City native or a loving fan of the Big Apple.
If you love New York City like the rest of America loves New York City, these puzzles are for you! Even if you've never been there, but you'd love to visit ~ visualize your dream with any of these New York City jigsaw puzzles.
Check out the beautiful images of Times Square, the Brooklyn Bridge and other beloved sites in the city that never sleeps, all captured as these amazing New York City jigsaw puzzles.
These are really eye-popping gorgeous puzzles that may take more than one afternoon to assemble, you think? Why not invite friends or family over for an evening of fun putting together one of these New York City jigsaw puzzles
Enjoy the selection of New York City jigsaw puzzles on this page and be sure to pick up a few for gifts.
Let me know in the guestbook which ones you liked best and how long it took you to assemble it.
Can You Take On The King Of New York City Jigsaw Puzzles?
So you're pretty good at those 1500+ piece puzzles right? Well, I've got a real challenge for you. Actually, maybe you'll want to call in the troops to help you with this big boy.
They don't call New York City 'The Big Apple' for nothing! When it's finished, this mega jigsaw puzzle will measure 113″ x 53." Perfect for framing!
You'll get 6 puzzle bags, each containing 2204 pieces (total 13,224 pieces). There's a reference poster and a pamphlet with useful hints for putting the jigsaw puzzle together.
What do you think? Is it time to dig in for a weekend of assembling a huge puzzle like this? Don't forget the snacks and drinks!
&
&
Ravensburger New York City Jigsaw Puzzle (32000-Piece)

Another Giant New York City Puzzle
Are you New York strong? Feel up to the challenge of a really tough puzzle? This is one fascinating jigsaw puzzle!
This New York City jigsaw puzzle boasts 32,000 pieces! It's the biggest puzzle Ravensburger has and when it's assembled, it measures 18 feet long and 6 feet tall. Can you imagine how long that might take? Never mind that…it would take a big room to assemble it in!
The puzzle comes packed in a sturdy box and with it's own hand truck! Oh my goodness – a hand truck??? This would be an awesome project for a senior center, scouts or other team challenge.
Let me know how it turns out! I'm sure it will be tons of fun to put this big one together!
Times Square – 1000 Piece Puzzle
New York City 2000 Panorama Puzzle
New York City Brooklyn Bridge Puzzle
New York City Glow in the Dark Puzzle
NYC Christmas Puzzle, 1000-Piece
Brooklyn Bridge 1000 Piece Jigsaw Puzzle
Thomas Kinkade Radio City Music Hall
New York Taxi 1000 Piece Puzzle
City Lights – New York City
&
Zazzle Has New York City Jigsaw Puzzles
Now the jigsaw puzzles at Zazzle are much easier to assemble as well as more unique. They're unique because they're custom designed and in many cases customizable. Add text to one of these New York City jigsaw puzzles and make it your own.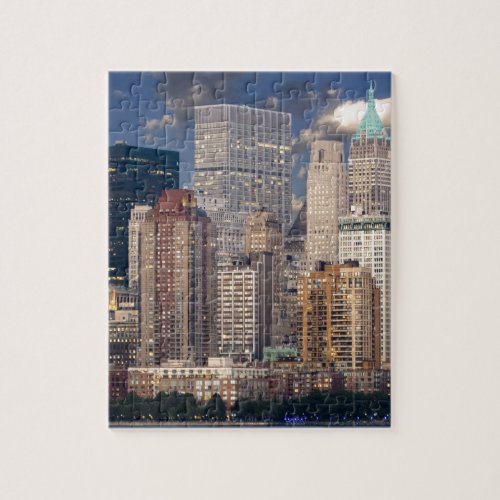 New York City Manhattan Puzzle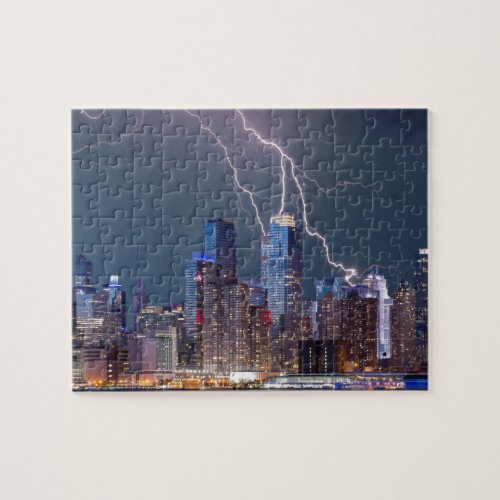 New York Lightning Storm Jigsaw Puzzle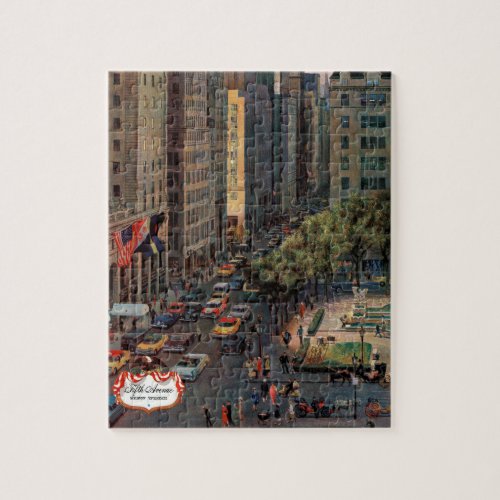 Fifth Avenue by John Falter Puzzle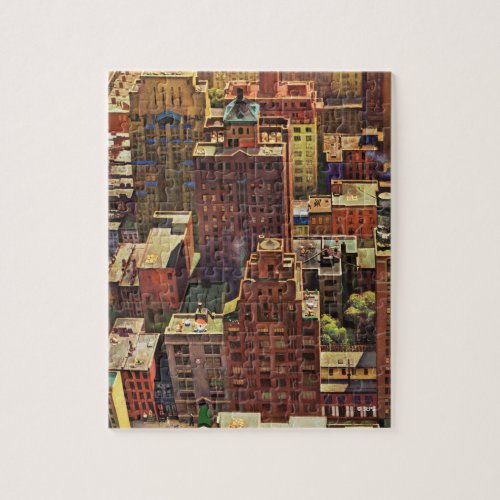 Bird's-Eye View of New York City by John Falter Jigsaw Puzzle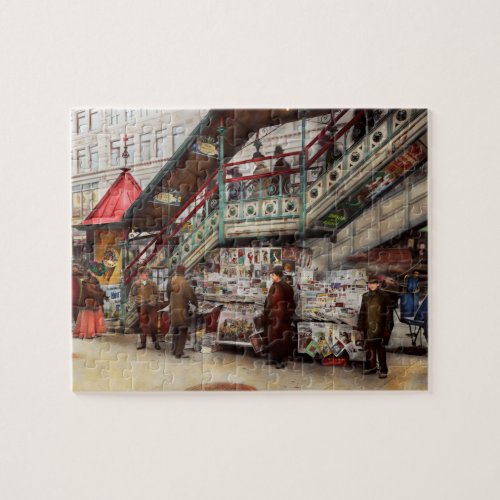 City – NY – Want a paper mister 1903 Puzzle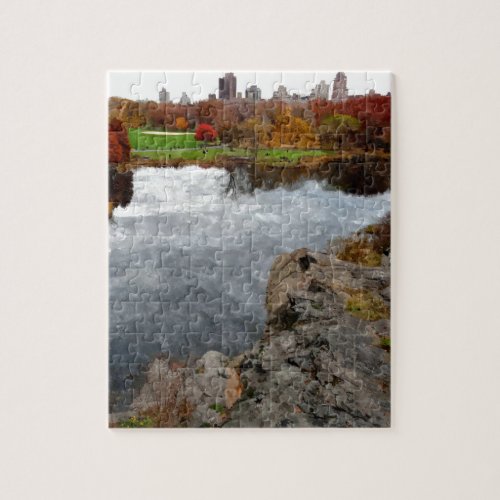 Central Park Watercolor Jigsaw Puzzle

&
New York City Jigsaw Puzzles On eBay
Find the latest and greatest New York City jigsaw puzzles on eBay! eBay has a huge variety of sellers, so your sure to find the perfect puzzle at the best prices, and it's so easy to bid on the items you desire. Check back often for the most recent auctions and new merchandise!
(Visited 278 times, 1 visits today)