Autumn Jigsaw Puzzles
The beautiful colors of Fall are a perfect match for Autumn Jigsaw Puzzles. Oranges, yellows, and browns work together to challenge your puzzle skills.  I think Autumn jigsaw puzzles are some of the more challenging puzzles out there exactly because of those rich, warm Fall colors.
Welcome the Fall Season with one of these eye-catching Autumn jigsaw puzzles and someone you love.  Don't for get to grab a pretty Autumn throw blanket to spread over your lap and ward off the chill.
Enjoy a crisp Fall afternoon with good friends, sitting around the table and assembling an Autumn jigsaw puzzle together.
Yes, putting together Autumn jigsaw puzzles is just the thing for a chilly Fall afternoon. Invite some friends over or round up the family, but do make some time to enjoy assembling jigsaw puzzles together.
In fact, jigsaw puzzles are perfect for family nights.  Don't forget the hot chocolate!
Then when you're done assembling a gorgeous Autumn jigsaw puzzle, you'll still have a lovely reminder of the hours of fun you had putting the puzzle together.  Grab the puzzle glue and save the beautiful puzzle for framing.  OR, start it all over again!
Mountains in AutumnRavensburger
Calendars.com Has Gorgeous Autumn Jigsaw Puzzles
I didn't know for a long time that Calendars.com had jigsaw puzzles!  Did you?  What a treat ~ pick up my planners & calendars…and a jigsaw puzzle.  How handy is that.  There are a variety of sizes available, too.  What's your favorite – 1000?  1500?
Harvest Colors 1500 Piece Puzzle

Autumn Retreat 1000 Piece Puzzle

Autumn Church 1000 Piece Puzzle

Autumn Leaves 1500 Piece Puzzle

Susan Winget Harvest Porch 1000 Piece Puzzle

Sam Timm Country Crossing Pheasants 1000 Piece Puzzle

Lovely Puzzle Master Fall Jigsaw Puzzles
Based in Canada, Puzzle Master has the biggest variety of puzzles of ALL kinds that I've seen anywhere.  Here's their gorgeous Autumn jigsaw puzzles.  I've got my eye on that First Fall puzzle!
Autumn Mist

Still of the Night – Large Piece Format

Autumn Retreat

Eugene Lushpin – Autumn In An Old Park

Amazon Has Lots Of Autumn Jigsaw Puzzles
The choice in Autumn jigsaw puzzles is fantastic over at Amazon. Whether you're looking for 500, 1000 or 1500 piece jigsaw puzzles, you won't want to miss these.
Covered Bridge in Fall 500 pc Jigsaw Puzzle
White Mountain Puzzles Friends in Autumn – 1000 Piece Jigsaw Puzzle
Autumn Tranquility 1000+ pc Large Piece Jigsaw Puzzle by SunsOut
Autumn Harvest Jigsaw Puzzle 1000 Piece
White Mountain Puzzles Autumn Traditions – 300 Piece Jigsaw Puzzle
Autumn Bridge 1500 pc Jigsaw Puzzle
Buffalo Games – Charles Wysocki – Autumn Farms – 500 Piece Jigsaw Puzzle
White Mountain Puzzles Country Blessing – 1000 Piece Jigsaw Puzzle
Autumn Jigsaw Puzzles On Cafepress
I found the cutest 30 piece jigsaw puzzles over at Cafepress.  These would be good to entertain youngsters on cool, Fall afternoons.  Why not set one in the guest room for visitors to assemble before bed?  You know what? I bet these would be a nice gift for an elderly person who may have problems seeing or trouble handling the smaller pieces. I hope you enjoy these Autumn jigsaw puzzles ~ they're beautiful!
Various Types of Apples Puzzle

Happy Thanksgiving Art Puzzle

FALL LEAVES AND PUMPKINS PUZZLE

Fall Token Puzzle

AUTUMN HARVEST PUZZLE

AUTUMN THANKSGIVING PUZZLE

Autumn Jigsaw Puzzles On Zazzle
Autumn leaves are the topic of these beautiful autumn jigsaw puzzles from Zazzle. The puzzles come in two sizes, 8 x 10 and 11 x 14.  The 8 x 10 size puzzles have 110 pieces.  The 11 x 14 size have 252 pieces.  They come with a beautiful gift box with puzzle image printed on lid.
Created by artists from around the globe, these puzzles are unique, and they make wonderful gifts for family and friends. The lovely fall colors make these puzzle enjoyable to work and to look at, too. You'll be challenged and impressed with these great designs.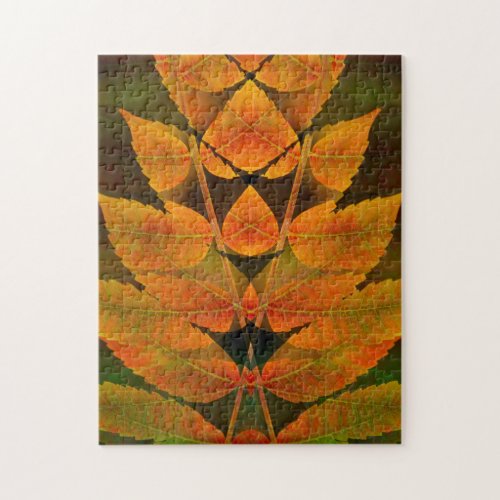 Autumn sumac montage Jigsaw Puzzle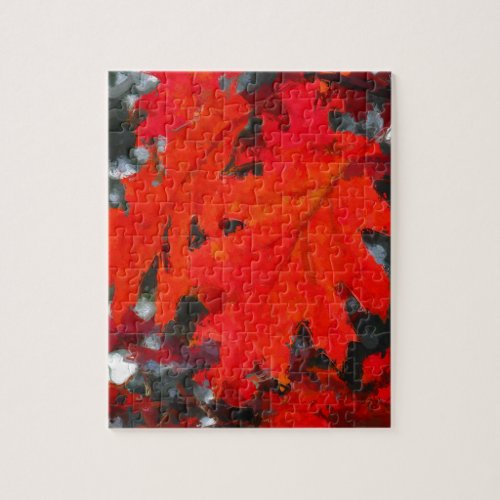 Painted Red Maple Leaf Jigsaw Puzzles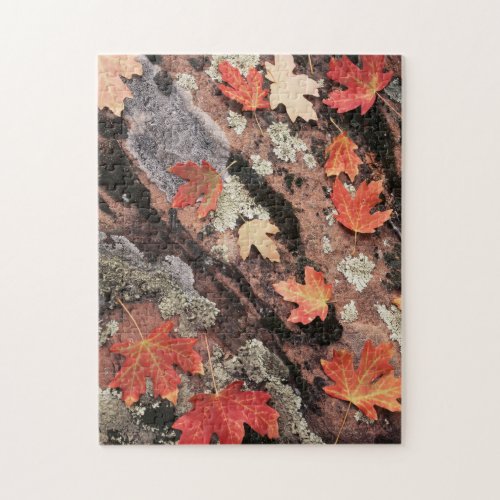 Zion Nat. Park, Patterns of autumn Puzzles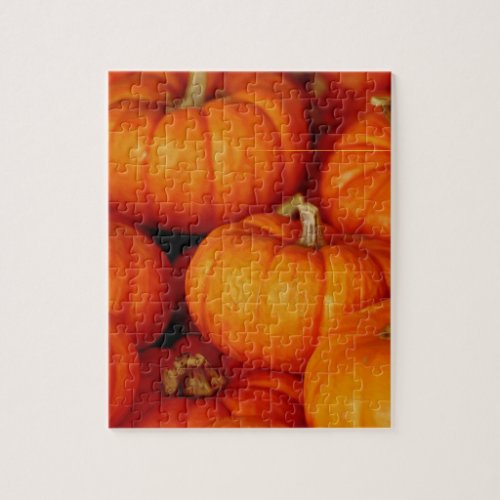 Pumpkins Jigsaw Puzzles

Harvest Jigsaw Puzzles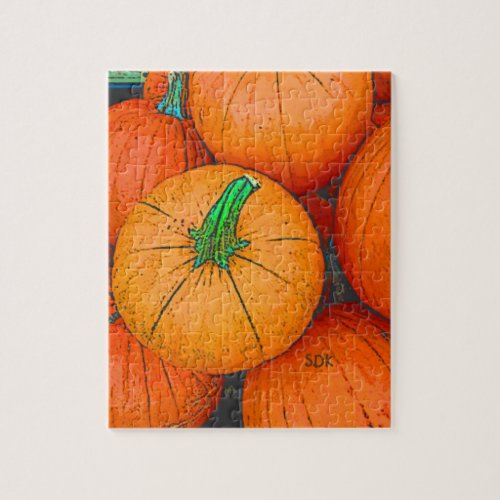 Autumn Pumpkin Harvest Jigsaw Puzzle

Red Maple Leaf – Autumn Jigsaw Puzzles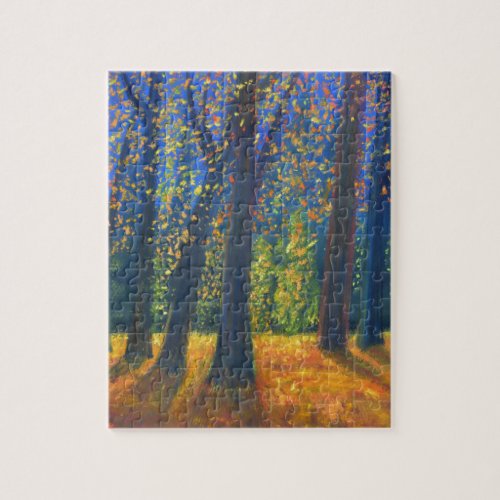 Golden Fall Puzzles

image golden autumn jigsaw puzzles

Autumn colored Oak leaf Jigsaw Puzzles

Beautiful Autumn Puzzles On eBay
eBay is the place to find some glorious Autumn puzzles at bargain prices. If you're as addicted to jigsaw puzzles as I am, you'll want to set up a saved search for your favorite jigsaw puzzle theme. Personally, I think these Fall puzzles are great gift ideas too.

(Visited 1,262 times, 3 visits today)